Today, March 13 2019, IAB Tech Lab's OpenRTB working group is releasing the final version of the app-ads.txt specification. App-ads.txt is an extension of the original ads.txt standard which provides a mechanism for content owners to declare their authorized digital sellers. Coinciding releases include a minor update to the main ads.txt specification and updated implementation guidelines (FAQ). The release of the final app-ads.txt will support one of the most anticipated industry initiatives, and usher in a rapid wave of adoption by app developers and programmatic media buyers.
The app-ads.txt specification saw no changes in the public comment as to the directions for app publishers. App publishers are still encouraged to follow this publisher advisory when posting their app-ads.txt files. As written, the app-ads.txt specification supports mobile app, OTT, or any other app inventory. The final version of app-ads.txt 1.0 specification signals that the beta period is over, and the working group now encourages app publishers, buyers and app stores to implement the guidelines, and remove misrepresented app inventory from programmatic supply chain. To implement now, view the final app-ads.txt specification v1.0.
Alongside this finalization, the OpenRTB working group has made a minor update to the ads.txt specification, in order to provide an improved method for publishers to declare that they have no authorized sellers on the programmatic open exchanges. In ads.txt v1.0.1 and prior, publishers can post an empty ads.txt file that contains no authorized seller entries. This will continue to be supported, but marked as to-be-deprecated. The update introduces a formal, backwards-compatible "placeholder" entry to indicate no authorized sellers in a publisher's ads.txt file. This minor update is reflected in the final ads.txt version 1.0.2 specification.
To support app-ads.txt adoption and a comprehensive support for ads.txt users, the working group will continue to provide updates to implementation guidelines available here. Check for guidelines for buyers, and partner interactions. Additionally, a reference implementation of app store HTML parsing and app-ads.txt developer URL canonicalization libraries can be found here. As the group learns other FAQ, we will continue to update this resource.
To learn more or get involved please reach out to openmedia@iabtechlab.com.
---
ABOUT THE AUTHOR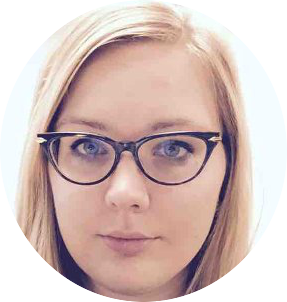 Source: http://iabtechlab.com/blog/final-version-of-app-ads-txt-ready-for-adoption-to-fight-inventory-fraud-in-mobile-apps-and-ott/
Jennifer Derke, Director, Product Management, IAB Tech Lab
https://vixi.tv/wp-content/uploads/2018/12/Sony-Android-TV.jpg
1086
1500
Sharon Malkiel
https://vixi.tv/wp-content/uploads/2018/12/header-small-logo-green.png
Sharon Malkiel
2019-04-02 09:54:39
2019-04-02 09:54:39
FINAL VERSION OF APP-ADS.TXT READY FOR ADOPTION TO FIGHT INVENTORY FRAUD IN MOBILE APPS AND OTT